Maggie Monaghan Talks "Cold Water" And the Songwriting Process
The quintessential Gen-Z lazy day activity: scrolling through TikTok. This was what I was doing when singer-songwriter Maggie Monaghan popped up on my feed, performing the titular track of her recently released first EP, "Cold Water". I was taken in by the soft and wistful melody and lyrics and hopped on a chat with Monaghan, where she talked songwriting, production, and life as an up-and-coming musician.
The Journey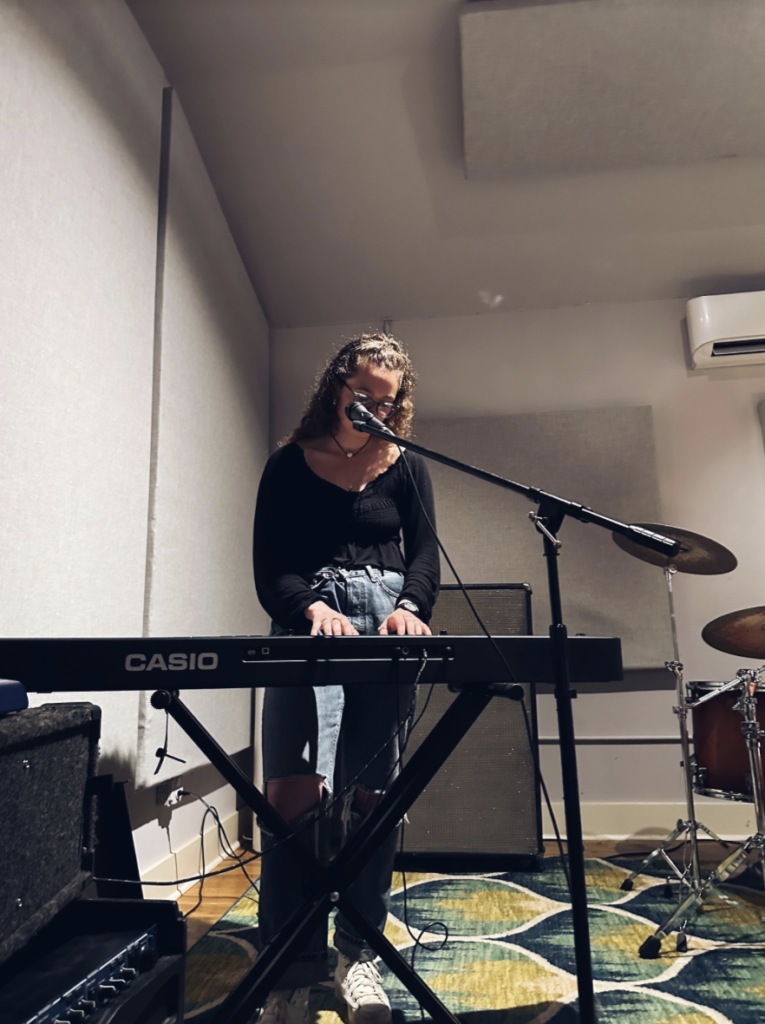 "I grew up playing piano, and I hated it," said Monaghan.

She left the instrument when she was young, but rediscovered it in high school, when she realized it was possible to just google chords and sing along rather than practice and plunk out elaborate pieces.

"The first couple of times I couldn't sing and play at the same time," she said. "But once I figured it out, I fell in love with it."

Later on, Monaghan learnt how to play guitar, and decided to foray into the world of songwriting. She knew it was something people did, but the first time she wrote a song, she felt as though she had unlocked a great secret. What started as a hobby she did to relax grew into a bigger, all-consuming passion.

Monaghan takes today's popular indie folk artists as her greatest models in songwriting, citing Noah Kahan, Rainbow Kitten Surprise and The Lumineers as some of the inspirations for "Cold Water". She also listened to Lizzy McAlpine a great deal while she was in the process of writing and recording the EP.

"I love lyrics a lot, just as much as music. And those are some people who write top notch lyrics," she said, referring to the listed musical artists.
The EP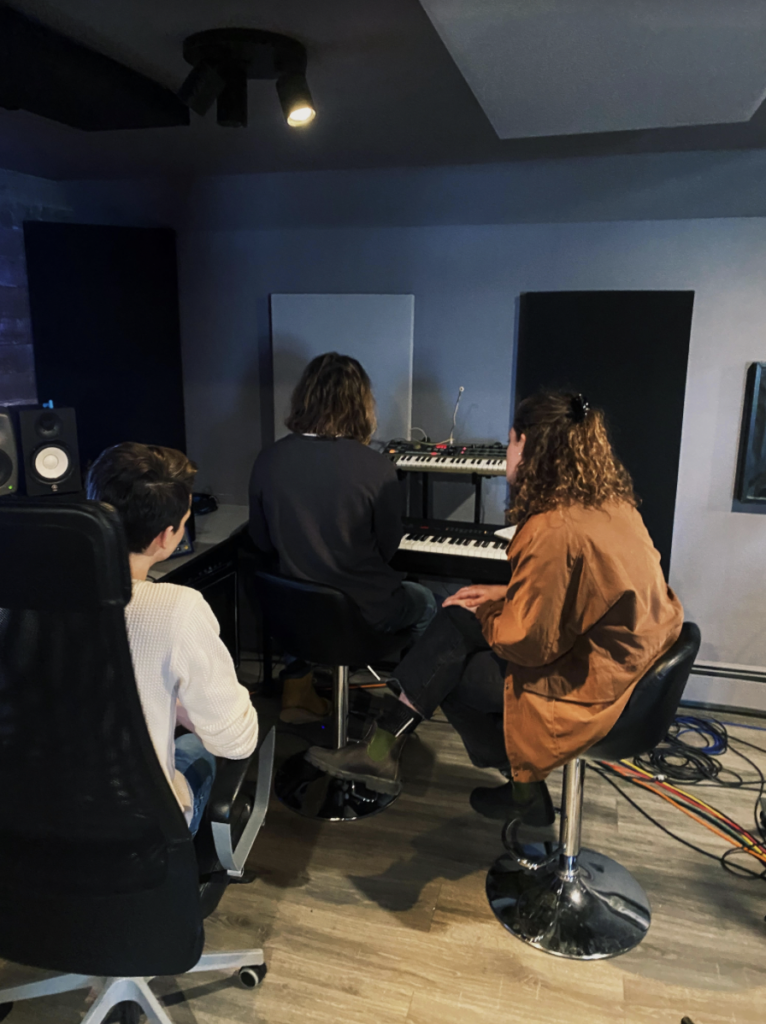 "That's how these things work," Monaghan said, while laughing. "They take a lot longer than you think they will."

Monaghan started recording "Cold Water" in October 2022, and assumed it would be done soon after. However, it ended up being released in July 2023. Monaghan worked on the EP with studio owner Pace Ferro and instrumentalist Julian Sherwood at Pharaoh studios in Plainville, Connecticut.

The EP features four songs written by Monaghan: the titular "Cold Water", as well as "Sinner(s)", "Big Sad Big Love", and "Personal Novocaine". When asked about her favorite lyric from the EP, Monaghan pondered upon it, thoughtfully placing her head in the palm of her hand.

"I've been experimenting with near rhymes, rather than exact rhymes," she said. "For that reason, I love from "Cold Water": don't let my love die on your suspicions, how could you know what I'm thinking?" Monaghan prizes lyricism in her songwriting process, believing them to be crucial to the imagery of the songs she writes.
"It's something I care about a lot, she said. "Good lyrics are essential."
The Process and The Future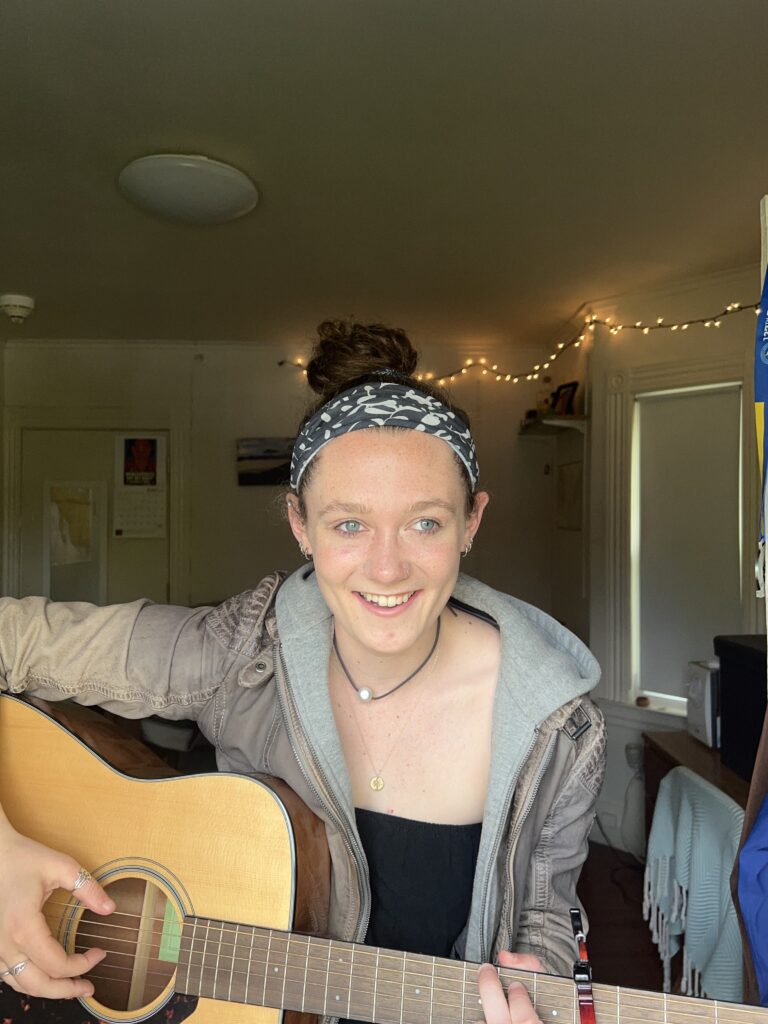 "I'm not a massive social media person, but I've been forcing myself to do some TikTok," Monaghan said. As a small artist in this digital age, she feels that TikTok is the best avenue to be discovered by new listeners. "Even one, or two, or ten people finding me on there is a significant amount of people. Every person counts."
Monaghan finds self-promotion to be the most challenging part of being a small artist, and aims to one day end up on playlists created by Spotify editors.
"Part of it is just being consistent," she said. "I hope that every time I post, one new person is drawn to my music."
Monaghan appreciates when new listeners who discover her through social media comment their favorite lyrics or their favorite songs. "Those are the people who genuinely like the music for the music," she said, smiling. "It's always fun to hear from people who have discovered it."
Monaghan's still perfecting the art of social media self-promotion, and she's looking to grow her knowledge of musical skills as well.
"I'm excited to learn how to produce music myself," she said. To Monaghan, it seems like the natural next step as a musician and experimenter. "That's my goal for the upcoming months."
Monaghan is taking a break before she works on releasing new music, but she's always songwriting and constantly looking for new musical inspirations.
"Making music, it's the most fun and creative thing I've ever done," she said. "I feel so lucky to have found it."